Our 1 on 1 private sessions are designed to help you meet your specific public speaking goals. Sessions target a variety of areas such as: body language and gestures, voice pitch, speech preparation techniques, anxiety management, effective delivery and more. During the first session of individual consulting, Shira provides each of her clients with a unique assessment inspired by the "role theory" of the drama therapy pioneer Robert Landy. She believes that this technique helps her to meet them where they're at. According to Shira, who we are as individuals and who we are as presenters is very much interconnected and there are great psychological and social benefits to practicing flexibility in the various roles we take on in life. In the interest of improving public speaking skills, Shira finds it beneficial for clients to view their role as "the presenter role," as this helps at creating a perceived distance enabling clients to get in and out of their role.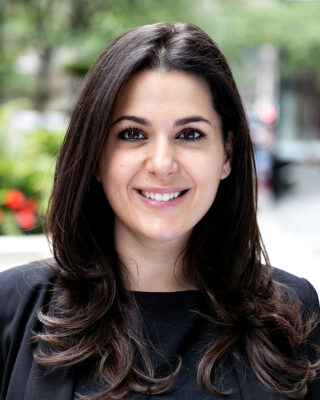 Our group sessions are lead by our founder Shira and her counterpart Leticia Warner. Leticia holds a Bachelor's Degree in Psychology and Drama from the University of Virginia, and a Master of Arts Degree in Drama Therapy from New York University. She is a Licensed Creative Arts Therapist and Registered Drama Therapist. Leticia has been teaching self-presentation and public speaking skills to children, young adults, and adults for years. She has both directorial and managerial experience in interactive programming. She is the former Administrative Director of the Partial Hospitalization Program at Kings County Hospital. She is also founder of Mommy Huddle, a business geared towards supporting new and existent moms. As a joint effort Shira and Leticia created have devised a distinct approach that is effective, engaging and exciting to their clients. Our group sessions fully-customized interactive workshop to help teams, friends, or strangers master their public speaking skills, starting at any level of experience.
Similar to our 1 on 1 sessions with a broader touch, our coaching sessions are built to help our clients unveil and set their life goals, and formulate a plan to achieve them across different domains. In these sessions Shira works with her clients on cultivating awareness and a deeper sense of self. Our technique's focus is to understand the patterns that motivate us as individuals consciously or subconsciously. Once habits are better understood, we will discuss desired outcomes and we will craft an action plan, targeting areas of life each client wishes to improve.